AnoukxVera is a collaboration between Anouk van de Sande and Vera de Pont.
Their world is characterised by humoristic prints and visual stories.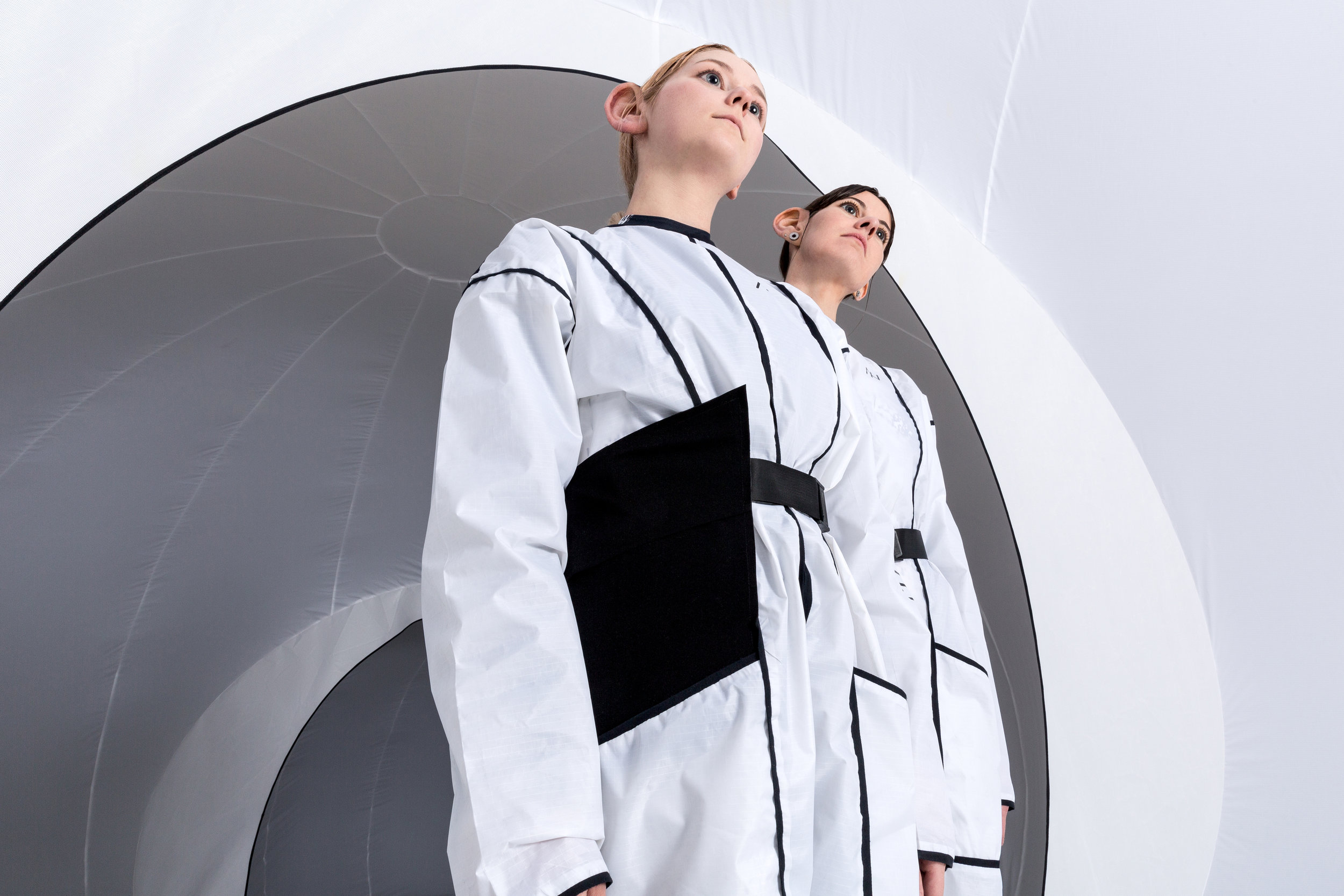 AnoukxVera x New Order Of Fashion
AnoukxVera x Creative Food Studio
ANOUKXVERA X CREATIVE FOOD STUDIO
During Dutch Design Week 2017 they launch their studio by expanding their vision with creative direction and curation of the gastronomical Experience Lunch in collaboration with Creative Food Studio.
Creative Food Studio and AnoukxVera welcomed spectators to a collaborative exhibition at the VDMA building where they challenged your perception of traditional dining and where áll your senses were stimulated in a unique way.
The FOOD EXPERIENCE was held during Dutch Design Week 2017 in Eindhoven, The Netherlands.
This experience has been curated by: Anouk van de Sande ● Naresh Ramdjas ● Vera de Pont
The exclusive designed elements of this lunch are created in collaboration with the following designers and studio's:
Agne K. ● Darc Matter ● Ekaterina Semenova ● Gerner Jahncke ● Kratos Himself ● Lieke Maas ● Marin Jansen
● Quinda Verheul ● Sarah-Linda Forrer ● Shai Langen ● Studio Nienke Helder ● Studio Selvedge

Made possible by:
Océ - A Canon Company ● Boergroep CT Coffee & Coconuts ● Flexkeuken
● Le Nouveau Chef Nareshtaurant ● Oedipus ● Philips Lighting ● Print Unlimited
Limited edition sportswear
AnoukxVera has teamed up with Hutspot to create a limited edition sportswear outfit.
They are available in all Hutspot stores (Amsterdam • Utrecht • Rotterdam • Eindhoven), from the 21st of April 2017.
You can read all about the collaboration, our view on fashion and our creative process in the Hutspot interview here!